April 17th, 2008 | by Jet Netwal |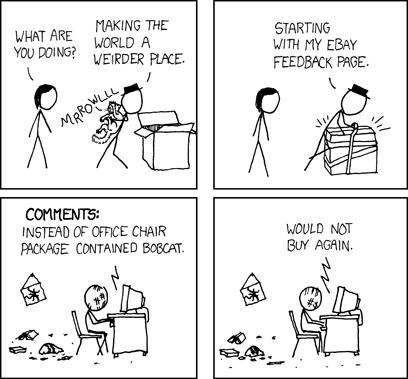 If you were waiting for the MSM to wake up have the revelation that real journalism is good, it's obvious by the bitch slappin' ABC is taking that this may still be a bit into the future.
I'm not advocating shipping bobcats, but you might want to share your disgust here. Of course, with over 15,000 pissed off people commenting, load times may make shipping a bobcat seem semi-plausible.
Updated to add:: Or, better yet, via Instaputz:
Express yourself!
Cartoon courtesy of xkcd
Sphere: Related Content